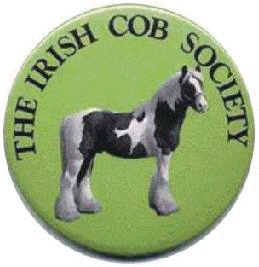 Signature Friesians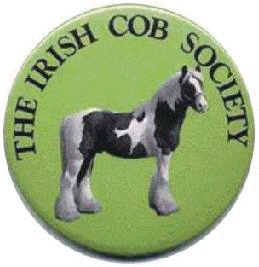 Is Now Proud To Offer Some Of The Finest Gypsy Horses In The World!!!
The Gypsy Horses also known as, Gypsy Vanners, Gypsy Cobs, Irish Cobs and more, is a very rare breed to the United States. They are becoming very popular all over Europe because of there great Character and Everybody can ride them. We believe soon they will also be popular in the States.
Bradley

1997 ICS Stallion,

1st Premium

15.1 hands

Bradley

Bradley is a absolute wonderful Stallion. He is 1 of only 35 total approved Irish Cob Society Stallions in the World. This is a rare opportunity to own a very Special Horse. He is a First Premium Stallion and is 15.1 Hands tall. He is broke to ride western and enjoys working and pleasing his owner. Bradley will be ready for shipment to the States in the Fall, after the this breeding season.

If You Would Like To See More Pictures Of Bradley Click Here
Paddy

Official Irish Cob Mare

In Foal for 2004

1st Premium

14.3 hands

Paddy

Paddy is a very nice mare, with lots of manes and feathering.

She is a first premium official Irish Cob mare!

5 years old, Height : 14.3 hands.

Paddy is not broken yet, but will learn quick, as most Cobs do.

She is in foal from the great stallion Royal Cash ( 16.2 hands)

for a April 2004 foal.

This foal will be full pedigree! (mother and father are official Irish Cobs)
Danny

3yr old Gelding

Broke to Ride

15.0 hands

Danny

Danny is a 3 year old Gelding.

He is broke to ride.

Height 15.o hands, but............still growing, Cobs grow until 6 years!!

He will be around 15.2 hands

Danny is very nicely colored, with a good temperament.
Jane

5yr old IC Mare

Broke to Ride

15.0 hands

Jane

Jane is a lovely mare! You can never find a better temperament. She will follow you were ever you go, loves some attention! Loves people!!

Jane is 4 years old and is very nicely colored

Her height is 15.1 hands and still growing.

She is broke to ride.
Pam

IC Filly

Will mature around 15.2 hands

Pam

Pam is a lovely filly, born on 10-5-2003

Her father is the great stallion O'Malley , height 16.1 hands

Father is an official Irish Cob first premium stallion!

Pam will be a big mare, height around 15.2 hands

Isn't she great?

She will have lots of mane and feathering!
Howdy

Beautiful Mare

In Foal for 2004

Broke to Ride

15.3 hands

Howdy

Howdy is a great mare! Loads of mane and feathering!

She is broken to ride and is 15.3 hands tall.

She would be a great mare for your breeding program!

Howdy is in foal to Royal Cash (1st Premium Official ICS Stallion)

She is due in April of 2004

She is an official Irish Cob mare with high notes.
If you would like to learn more about Irish Cobs you can click the link below.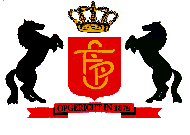 Signature Friesians

Importing and Shipping Quality Gypsy Horses all over the World.
Pam and Matt Gish
Baldwin City, KS
785-423-4024
Signature | For Sale | Friesian Info | News | Merchandise | Inmemory | Stallions | Mares | Photo Gallery | Our Family | Gypsy Horses | Email
© Copyright 2002-2003 Signature Friesians. All Rights reserved.