2017 yr old Gelding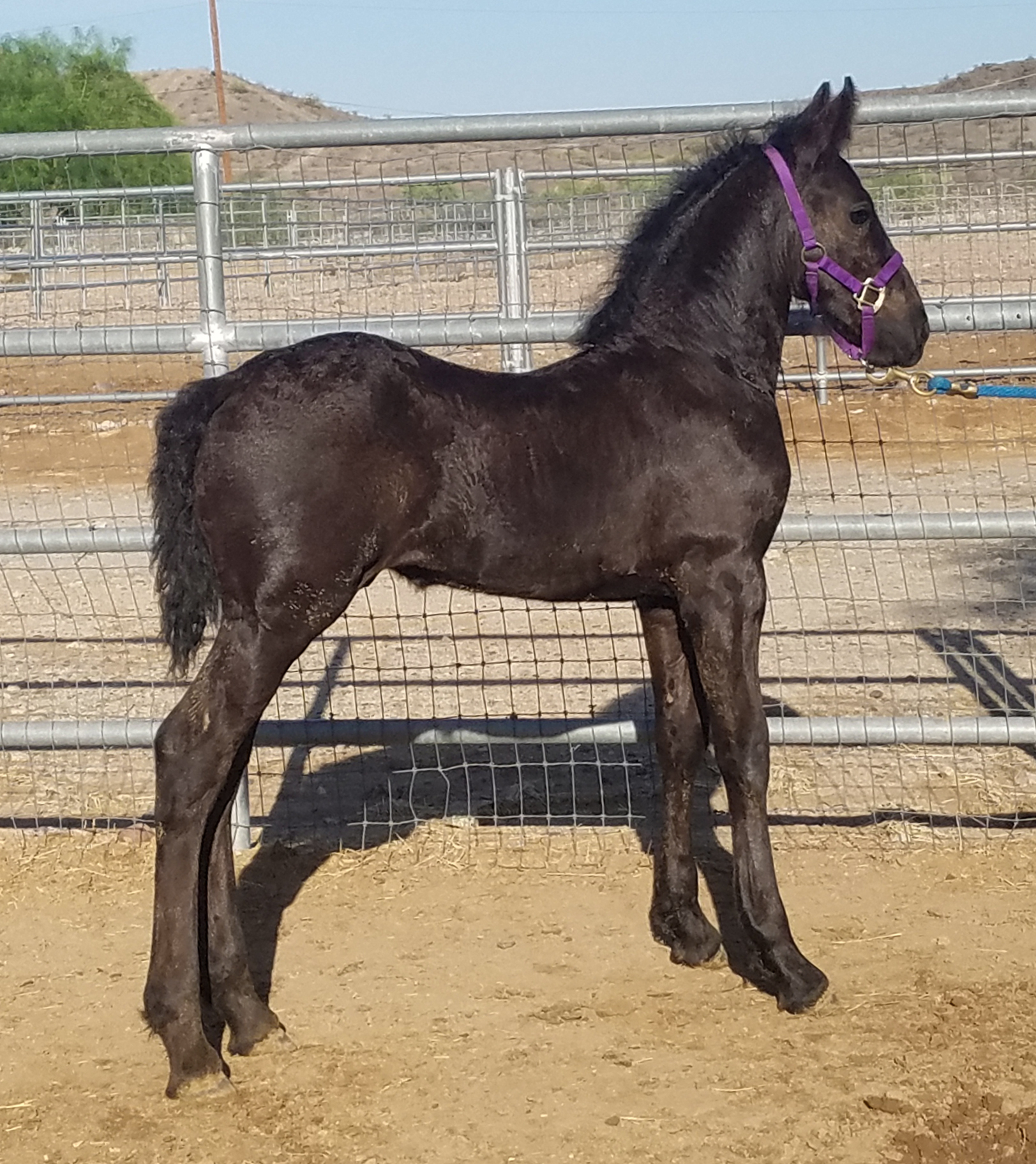 Drogo of Starlit Ridge
Contact for more pics
Sape X Doaitsen X Onne
Super cute full papered gelding. Meet Drogo! (Yes, like in Game of Thrones)! Drogo is a full-papered colt (Registration #201702890) by the magnificent stallion Sape. (Sape x Doaitsen). Mom is the beautiful and talented Grand Champion Ster Mare, Ciska fan de Amblahoeve. S+S+S+S. Drogo is super-sweet and is handled daily. He's going to grow into that name!
Want your special Friesian? Let this little man fill your heart!
*DOB-6-22-2017
*Inbreeding-0.39%
*Stamline- 78
$10,000
Call/email for you tube videos and pics.
Selling to the right home!!!!
785-423-4024/785-594-3012
2017 Stud Colt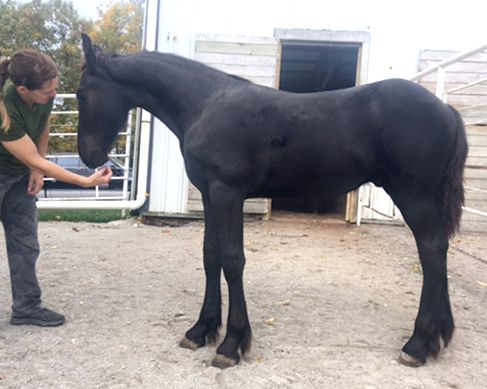 Dior Fan Signature Friesians
Contact for more pics
Julius X Ritse X Naen
Stamline 50 colt out of a tall Star/Preferent Mare. Incredible papers!!! Incredible blood. Definite Stallion Candidate. Nice build, TALL, good movements. No white. Super temperament. LONG LONG neck- looks like his grand dad Norbert 444. IF you want Tall this colt is the biggest I've seen! Extremely tall.
SP+SP+SP+MP(CJ)+MP+SP+MP+P
*DOB-3-23-2017
*Inbreeding-0.78%
*Stamline 50
*REG#-201700449
$11,500
Tested NEG for Dwarfism and Hydro
Selling to the right home ONLY!
Signature Collection
785-423-4024/785-594-3012